How Long Does Emergency Food Last?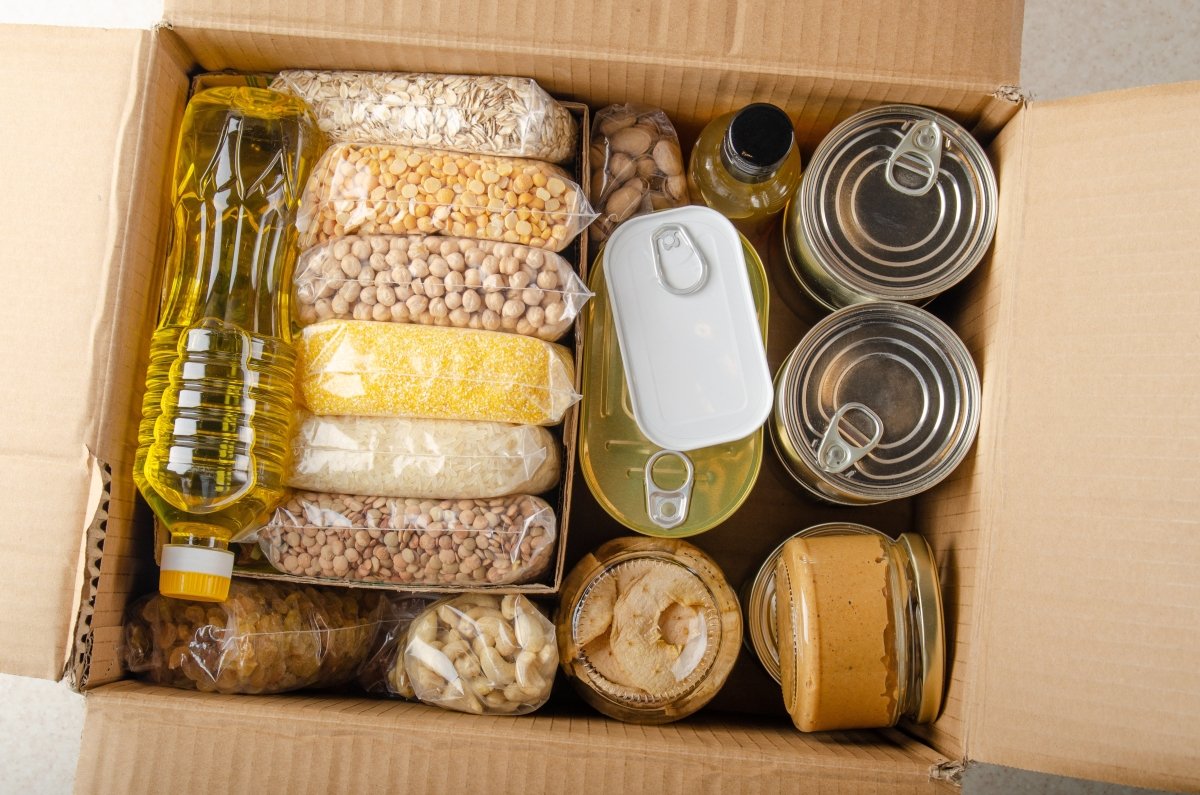 How Long Does Emergency Food Last?
Disaster strikes at the most unexpected times. However, there is no need to panic as the time to prepare for it can be any day, even today. Preparing your emergency food supply is not a difficult task. Planning your emergency food supply means that you should consider both the sustainability and efficiency of the pantry for you and your family. This includes knowing the answer to: How Long Does Emergency Food Last?
In this article, we will be discussing the shelf life of different natures of emergency food such as freeze-dried food, dehydrated food, and long-term food storage. We also briefly discuss how to keep your emergency food supply efficient. Read on to learn more.
What is Shelf life?
Shelf life can be defined as (1) the time food retains its original taste and nutritional value or is called best used and (2) the period food preserves its state of being edible and preserves its life also called life-sustaining shelf life. Basically, it is the period of time wherein food is expected to be safe to be consumed while still preserving its flavor and vitamins, and nutritional value.
Checking your food's expected shelf life is very important especially when it comes to emergency preparedness and survival. This can help you sustain and check how efficient your prepper pantry is especially in times of need. You can check the shelf life of your survival food supplies on the packaging. The best by and expiration dates indicate the shelf life of these food supplies.
Some food supplies can actually be consumed way past their best date especially when food stored is properly kept in the best storage conditions. Storing food properly means storing food supplies in a dry, and dark place in cooler temperatures, using the correct containers that are appropriate for food storage, and many more.
Freeze-dried Foods
Freeze-drying is the process of removing moisture content from food that is a common practice for food preservation and helps in lengthening the shelf life of the original form of food. Freeze-drying is done by using a machine that has a partial vacuum that removes the water content in food without passing through a liquid phase. Moisture is known to easily spoil food, thus these freeze-dried foods are highly popular in the prepping community.
Freeze-dried products typically have a 25 to 30-year shelf life when stored properly. Also, freeze-dried food stores most of its flavor and nutrients more compared to dehydrated foods or other preserved foods. Freeze-dried food can be very helpful in emergencies and natural disasters as it is very versatile due to its shelf life when kept in the best storage conditions. Freeze-dried food can be consumable within its shelf life that can last for more decades and is very easy to rehydrate just by adding hot water which creates great sustenance from dried meals. Typical freeze-dried foods are soups, stews, eggs, rice, sausages, fruit, and vegetables.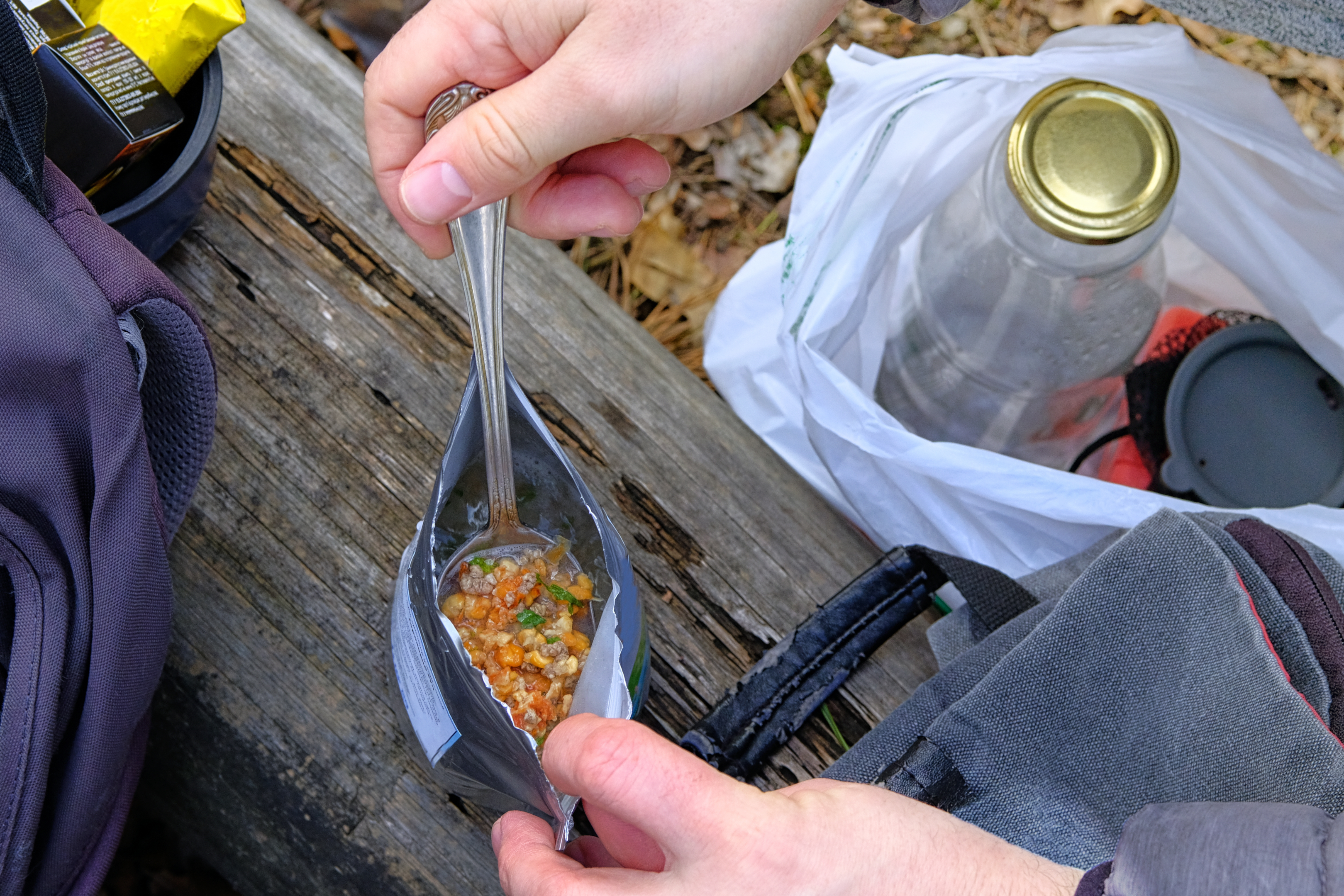 Dehydrated food
For this type of preservation method, excess moisture in food is also reduced through heat. Some well-known methods for food dehydration are air drying, solar drying, oven drying, and with the use of an electric dehydrator. The dehydration process takes more time such as a few days to fully dehydrate food supplies. 
The shelf life of dehydrated products is typically 15 to 20 years when stored properly in a dark location, a few years less compared to freeze-dried food. This makes it easier to bulk as well. However, nutrients in dehydrated foods are easier broken down compared to freeze-dried food. The growth of living organism that are food contaminants such as bacteria and fungi is reduced with this method. It is also helpful in preserving seasonal food such as fruits, vegetables, and dry beans that have a limit in availability during the year.
Dehydrated food may have an alter in texture and taste, however, can make it more concentrated and sweeter, especially in dehydrated fruits but can also result in off flavors. This method is highly recommendable as it is easy and accessible and can be easily bulked and stored for unexpected SHTF situations.
Long-term Food Storage
Long-term food storage is a very popular type of emergency food supply because of its long shelf life. Most preppers have these as their stored food due to their accessibility and long shelf life which can reach up to 30 years. Popular brands in the prepper community are ReadyWise, My Patriot Supply, Mountain House, and Valley Food storage. These brands provide high-quality long-term food storage that can sustain you and your family for weeks or even a whole year when needed.
Dried meals are hermetically sealed in a mylar bag which has an oxygen absorber packet that ensures the quality and shelf life of the food in these emergency food supply kits. Most of these long-term food storage use mylar bags to also keep the food free from other gasses and any germs and bacteria growing in the preserved food. The most common food stored in these products is dry foods such as powdered milk, brown rice, and potato soup.
Long-term storage food is usually purchased by preppers as they are easy to cook, ready to eat, and worth the price. They are also usually stored in air-tight buckets which make it easier for you and your family to carry them when you need to evacuate your home during SHTF situations and ensure you have enough food for everyone.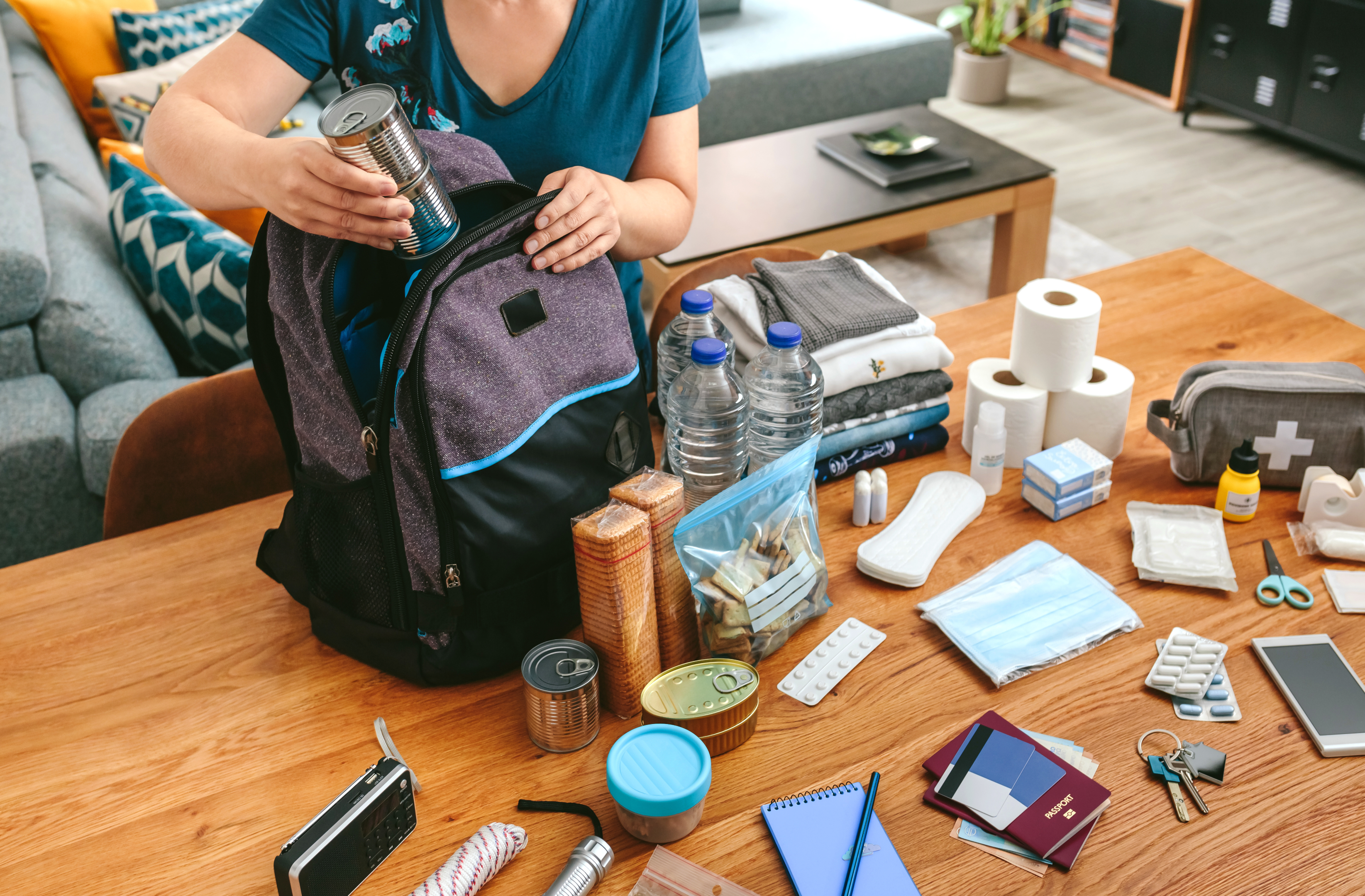 How can you keep your Emergency Food Storage Efficient?
You can keep your emergency food storage efficient by firstly knowing what type of food you should store, how much food you are going to store, and what is the storage life of the survival store food you are going to keep. You can start by planning all of these out and research more about emergency preparedness especially when it comes to food.
You may also check out other methods in creating a prepper pantry and what you can do to prepare for any situation such as a food riot, food shortage, or any other emergency and natural disaster. Remember that it is never too late to start prepping for your and your family's safety.
0 comments